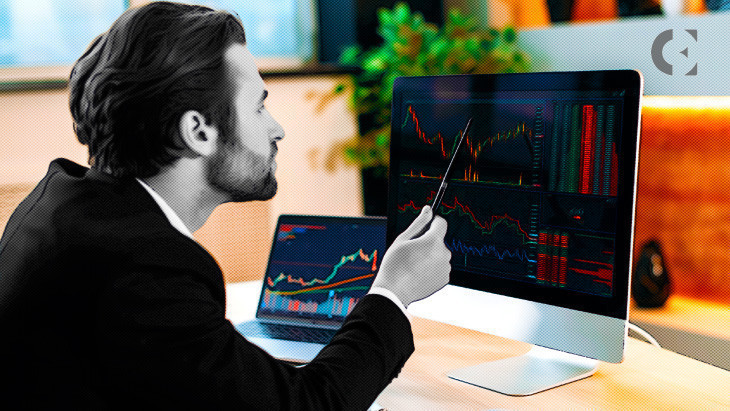 Originally created as a messaging app on the blockchain, Toncoin (TON) has emerged as a strong force in the crypto market lately. This rise was also reinforced by the fact that the Toncoin market has flipped that of Chainlink (LINK).
Toncoin integrates more utility
At press time, Toncoin's market cap was $8.06 billion. Chainlink, on the other hand, had a market cap of $7.91 billion. However, the last 24 hours have seen TON's price rise to $2.35. LINK, however, had a better performance, increasing by 5.59% within the same period.
However, the rise in the project's market value was not only because of the price or circulating supply. Instead, it also had to do with the use cases the blockchain offers. Dubbed "The Open Network", Toncoin has moved from messaging only to other functions.
Coin Edition looked into the project and found out that Toncoin users can now use the blockchain for gaming and Decentralized Finance (DeFi) activities. Other use cases also include offering supply chain and payment infrastructure.
So, it seems that there has been a surge in usage of the Toncoin blockchain. This has also resulted in the rise in the adoption of the TON token.
TON Eyes $2.43
From a technical perspective, TON's uptrend was because of the support built at $2.26. As a result, the TON price increased to $2.38. Resistance at the same level was the catalyst that led to a decrease to $2.34. However, the decrease may only be a slight pullback before TON recovers.
This was because of the Moving Average Convergence Divergence (MACD). At press time, the MACD was 0.0097. The MACD also showed that the 12-day EMA (blue) had risen above the 26-day EMA (orange). This position is typically a bullish sign.
Should buying momentum increase, TON may rise to $2.43 which acted as the rejection point that pushed the cryptocurrency down on November 16.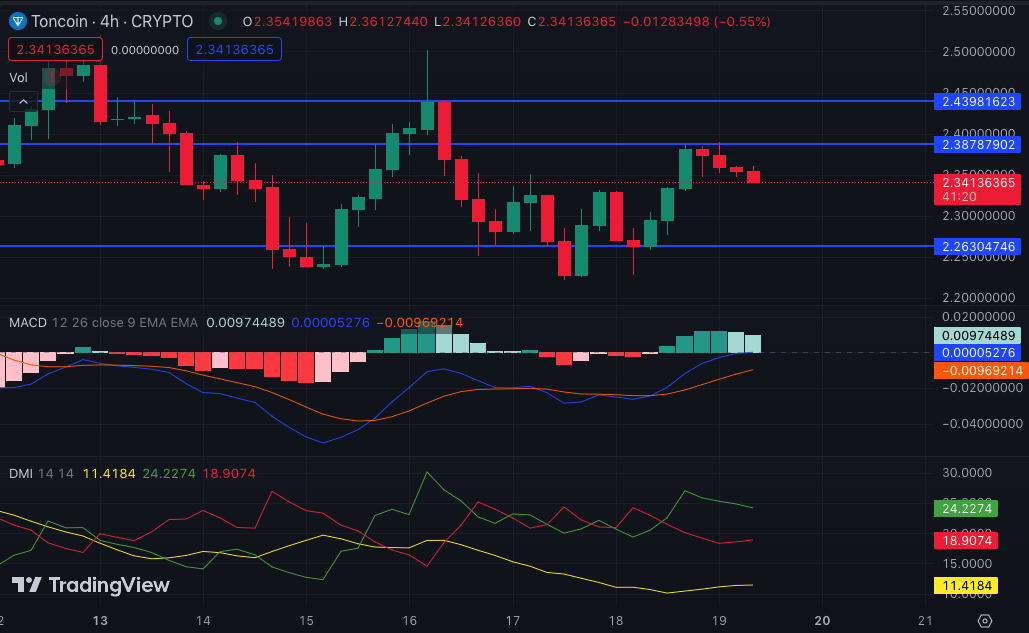 TON/USD 4-Hour Chart (Source: TradingView)
The Directional Movement Index (DMI) also showed that buyers had an upper hand over sellers. As of this writing, the +DMI (green) was 24.222 while the -DMI (red) was 18.90. However, the state of the DMI may not confirm a bullish thesis for TON.
Rather, the token movement largely depends on the Average Directional Index (ADX). The ADX (yellow) shows if a trend has a weak or strong direction. At press time, the ADX was 11.41. For TON's potential uptrend to be confirmed, the ADX needs to hit a reading of 25 or above.
Disclaimer: The information presented in this article is for informational and educational purposes only. The article does not constitute financial advice or advice of any kind. Coin Edition is not responsible for any losses incurred as a result of the utilization of content, products, or services mentioned. Readers are advised to exercise caution before taking any action related to the company.
Source Link :